The Denver Area Access Users Group (DAAUG) welcomes Microsoft Access users and developers of all skill levels and professions to join us in the discovery of the power of Microsoft Access.
DAAUG, the Denver Area Access Users Group was established in 1994 in order to help Microsoft Access users at all skill levels get the most from Microsoft's Office database product. Still active and going strong, the membership shares current methods and techniques at our monthly interactive labs, general meetings and special events. DAAUG is dedicated to helping everyone involved with Microsoft Access improve their database skills and understanding. Whether you are a novice user or advanced developer, there is a place for you in the Denver Area Access Users Group.
Mailing List Sign up for the DAAUG mailing list to get monthly updates on meetings and labs, and general Access news!
Monthly General Meetings
Date
Third Thursday of each month
Time

6:00 PM Lab and General Meeting

6:30 PM Presentation

Location

Microsoft Corporation

7595 Technology Way

Suite 400 (4th Floor)

Mt. Shavano Room

Denver, CO 80237
Next Meeting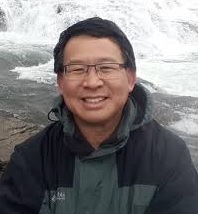 Access Remote Apps
Luke Chung
Remote Desktop and RemoteApp let your users run Access applications without having to installing anything on their local machine. That includes Access, the database, and any related programs. It lets users run the program across the network or Internet, from their PC or even a Mac. Luke Chung will demonstrate different approaches depending on whether the host is internal or in the cloud, and for backend databases in Access and SQL Server.
Luke founded FMS in 1986. He is the primary author of many FMS tools including Total Access Analyzer/Detective/Emailer/Statistics. He has also personally provided consulting services to a wide range of clients. Luke is a Microsoft Access MVP. He is a graduate of Harvard University with a Bachelor degree in Engineering and Applied Sciences, and a Master in Physical Oceanography.
---