The Denver Area Access Users Group (DAAUG) welcomes Microsoft Access users and developers of all skill levels and professions to join us in the discovery of the power of Microsoft Access.
DAAUG, the Denver Area Access Users Group was established in 1994 in order to help Microsoft Access users at all skill levels get the most from Microsoft's Office database product. Still active and going strong, the membership shares current methods and techniques at our monthly interactive labs, general meetings and special events. DAAUG is dedicated to helping everyone involved with Microsoft Access improve their database skills and understanding. Whether you are a novice user or advanced developer, there is a place for you in the Denver Area Access Users Group.
Mailing List Sign up for the DAAUG mailing list to get monthly updates on meetings and labs, and general Access news!
Monthly General Meetings
Date
Third Thursday of each month
Time

6:00 PM Lab and General Meeting

6:30 PM Presentation

Location

Microsoft Corporation

7595 Technology Way

Suite 400 (4th Floor)

Mt. Shavano Room

Denver, CO 80237
Next Meeting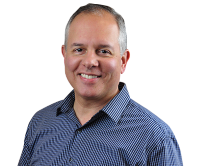 What Do They Want?
Armen Stein
"Soft" skills are critical for successfully getting, managing and completing software projects. They also don't necessarily come naturally to developers! Join us as Access MVP Armen Stein presents tips and techniques around gathering requirements, managing scope, having effective conversations, and other soft skills that are sometimes hard for developers!
Armen Stein is the founder and president of J Street Technology, a Microsoft Partner located near Seattle. J Street is a team of developers with expertise in building custom Access desktop and ASP.NET web applications. Armen is a Microsoft Certified Professional, an Access MVP since 2006, and has spoken at many user groups and conferences, including Microsoft TechEd, Office DevCon in Australia, Denver Dev Day, the PAUG Conference, and the UK Access User Group in London. Armen is co-author of Access 2007 VBA Programmer's Reference (Wrox). His other interests include travel, photography, Kauai, backgammon, movies, and driving his 1969 Ford Bronco in the sun.
---