The Denver Area Access Users Group (DAAUG) welcomes Microsoft Access users and developers of all skill levels and professions to join us in the discovery of the power of Microsoft Access.
DAAUG, the Denver Area Access Users Group was established in 1994 in order to help Microsoft Access users at all skill levels get the most from Microsoft's Office database product. Still active and going strong, the membership shares current methods and techniques at our monthly interactive labs, general meetings and special events. DAAUG is dedicated to helping everyone involved with Microsoft Access improve their database skills and understanding. Whether you are a novice user or advanced developer, there is a place for you in the Denver Area Access Users Group.
Mailing List Sign up for the DAAUG mailing list to get monthly updates on meetings and labs, and general Access news!
Monthly General Meetings
Date
Third Thursday of each month
Time

6:00 PM Lab and General Meeting

6:30 PM Presentation

Location

Microsoft Corporation

7595 Technology Way

Suite 400 (4th Floor)

Mt. Shavano Room

Denver, CO 80237
Next Meeting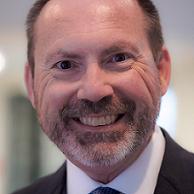 SQL Server Basics for Access Developers, Part 2
Jim Plcher
Join Jim Pilcher of DataOne, Inc. for part two of a discussion and demonstration surrounding the use of Microsoft Access with a Microsoft SQL Server on the backend. Jim will approach the evening from the viewpoint of a developer who has already transitioned to SQL Server and now wants more information about best practices, new possibilities, performance, and more, particularly when using Microsoft Azure SQL Databases. Jim will show some SQL Server developer utilities for managing SQL Server backend databases. Expect a free-form spirited discussion with plenty of audience participation.
Jim Pilcher is President of DataOne, Inc., a Microsoft Access/SQL Server consulting practice in Colorado since 1997. He is a 12-time Denver Area Access User Group president, and served as DAAUG vice president the past 3 years.
Can't make it in person? Join us online at 6:30 PM Mountain on Thu Feb 20.
---