The Denver Area Access Users Group (DAAUG) welcomes Microsoft Access users and developers of all skill levels and professions to join us in the discovery of the power of Microsoft Access.
DAAUG, the Denver Area Access Users Group was established in 1994 in order to help Microsoft Access users at all skill levels get the most from Microsoft's Office database product. Still active and going strong, the membership shares current methods and techniques at our monthly interactive labs, general meetings and special events. DAAUG is dedicated to helping everyone involved with Microsoft Access improve their database skills and understanding. Whether you are a novice user or advanced developer, there is a place for you in the Denver Area Access Users Group.
Mailing List Sign up for the DAAUG mailing list to get monthly updates on meetings and labs, and general Access news!
Monthly General Meetings
Date
Third Thursday of each month
Time

5:00 PM Lab and Networking

6:00 PM Meeting

Location

Microsoft Corporation

7595 Technology Way

Suite 400 (4th Floor)

Mt. Shavano Room

Denver, CO 80237
Next Meeting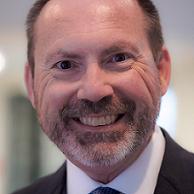 Hiding in Plain Sight - The Access You Never Knew
Jim Pilcher
Face it. No one has ever gone through every menu item and Access option just to see what our favorite Microsoft application can do. It is rumored that four Access MVPs claim to have done that, and the Internet chatter is that at least four of them are lying. Join Jim Pilcher, DAAUG VP and database guru, for a wild ride through the Access user interface. Explore seldom-used and often-overlooked capabilities on your way to becoming a true Access power user. Admission is free, and there will be a quiz at the end of Jim's presentation; seriously.
Jim Pilcher, the current DAAUG Vice-President, is a prominent Microsoft Access developer in the Colorado Front Range, having worked with Access professionally since its introduction in 1992. Jim's company, DataOne, Inc., maintains a broad clientele base providing database solutions for local and state-wide enterprises, as well as large international companies. A frequent presenter at the Denver Area Access Users Group, Jim has served eight terms as its President, and five terms in other DAAUG capacities. Visit his web site at www.dataoneinc.com.
Please RSVP for this presentation on Meetup
Can't make it in person? Join us online at 6:30 PM Mountain on Thu Nov 21.
Monthly Lab Meetings
Date

Third Thursday of each month,

before the General Meeting

Time
5:00 PM - 6:00 PM
Location

Microsoft Corporation

7595 Technology Way

Suite 400 (4th Floor)

Mt. Shavano Room

Denver, CO 80237
---