The Denver Area Access Users Group (DAAUG) welcomes Microsoft Access users and developers of all skill levels and professions to join us in the discovery of the power of Microsoft Access.
DAAUG, the Denver Area Access Users Group was established in 1994 in order to help Microsoft Access users at all skill levels get the most from Microsoft's Office database product. Still active and going strong, the membership shares current methods and techniques at our monthly interactive labs, general meetings and special events. DAAUG is dedicated to helping everyone involved with Microsoft Access improve their database skills and understanding. Whether you are a novice user or advanced developer, there is a place for you in the Denver Area Access Users Group.
Sign up for the DAAUG mailing list to get monthly updates on meetings and labs, and general Access news!
Monthly General Meetings
Date
Third Thursday of each month
Time

6:00 PM Lab and General Meeting

6:30 PM Presentation

Location

Microsoft Corporation

7595 Technology Way

Suite 400 (4th Floor)

Mt. Shavano Room

Denver, CO 80237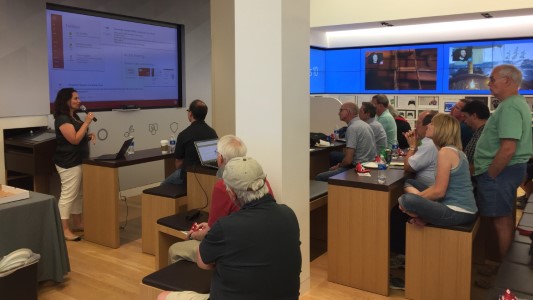 Next Meeting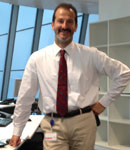 "VBA Pills" - Access Tips and Tricks
Alessandro Grimaldi
IMPORTANT: This presentation is at 10:30 AM Mountain Time
Over the many years of his Access work, including some innovative Access UI programming in VBA, Alessandro Grimaldi has collected quite a number of VBA snippets. Join us as he presents a number of what he calls "VBA pills", showing tricks and techniques you might not know yet.
Topics include:
Hardware info (computer, memory, hard disks, monitors)
Tools: magnifier, screenshots, webcam, whatsapp
Zip files: zip, unzip, file counting
Working with records: delete duplicates, get next record ID
Working with files: read a whole folder, shorten a path
A programmer since 1983, VBA since 1998, for several years Alessandro was consulting for the United Nations in different countries (Italy, Afghanistan, North Korea, Ethiopia, Austria), creating tons of Office applications, from simple automation tools to corporate level applications. Since 2014 he lives in Frankfurt where for five years he worked as a VBA developer for the European Central Bank. He has been experimenting on graphical interfaces with Access since 2006.
---