The Denver Area Access Users Group (DAAUG) welcomes Microsoft Access users and developers of all skill levels and professions to join us in the discovery of the power of Microsoft Access.
DAAUG, the Denver Area Access Users Group was established in 1994 in order to help Microsoft Access users at all skill levels get the most from Microsoft's Office database product. Still active and going strong, the membership shares current methods and techniques at our monthly interactive labs, general meetings and special events. DAAUG is dedicated to helping everyone involved with Microsoft Access improve their database skills and understanding. Whether you are a novice user or advanced developer, there is a place for you in the Denver Area Access Users Group.
Sign up for the DAAUG mailing list to get monthly updates on meetings and labs, and general Access news!
Monthly General Meetings
Date
First Tuesday of each month
Time

5:30 PM Networking

6:00 PM Meeting

Location

Microsoft Corporation

Rocky Mountain District

7595 Technology Way

Suite 400 (4th Floor)

Denver, CO 80237
Next Meeting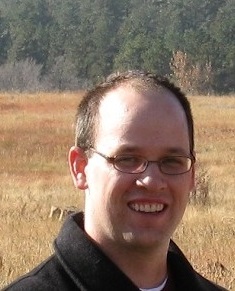 Bridging Technologies: Leveraging the Power of Access and Modern Cloud Infrastructure to Delight Users
Brandon Smith
How can you bring the power of your database to users via the web browser? How can you bring the power of a web experience to MS Access desktop forms? In this session we'll look at several ways deploy solutions that are available to any user via responsive web application while still having the familiarity of MS Access desktop for your power users. We'll discuss the pros and cons of various approaches (file server front-end/back-end, Office 365, Amazon RDS) and some live case studies that include deployment, security, and maintenance. We'll also look at ways to revamp your existing MS Access applications to give users a more web-like experience on the desktop.
Brandon has been working with Access since 2.0, founding OpenGate Software in 2001 to offer MS Access tools that streamline development and make it easier for general business users to create powerful database applications without years of experience.
Monthly Lab Meetings
Date

Last Wednesday of each month, Jan - Oct

First Wednesday after Thanksgiving

Time
7:00 PM - 9:00 PM
Location

Microsoft Store

Park Meadows Mall

8401 Park Meadows Center Dr.

Lone Tree, CO 80124-5128
---