The Denver Area Access Users Group (DAAUG) welcomes Microsoft Access users and developers of all skill levels and professions to join us in the discovery of the power of Microsoft Access.
DAAUG, the Denver Area Access Users Group was established in 1994 in order to help Microsoft Access users at all skill levels get the most from Microsoft's Office database product. Still active and going strong, the membership shares current methods and techniques at our monthly interactive labs, general meetings and special events. DAAUG is dedicated to helping everyone involved with Microsoft Access improve their database skills and understanding. Whether you are a novice user or advanced developer, there is a place for you in the Denver Area Access Users Group.
Sign up for the DAAUG mailing list to get monthly updates on meetings and labs, and general Access news!
Monthly General Meetings
Date
First Tuesday of each month
Time

5:30 PM Networking

6:00 PM Meeting

Location

Microsoft Corporation

Rocky Mountain District

7595 Techonology Way

Suite 400 (4th Floor)

Denver, CO 80237
Next Meeting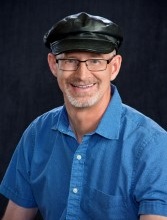 Everything You Need to Know About Numeric Rounding Functions
Tom Vincent
Microsoft Access, SQL Server, and Excel all provide one function for rounding numbers called ROUND. This implements a rounding algorithm commonly know as the Banker's Round (AKA Round Half Even). Excel also provides two other versions called ROUNDUP and ROUNDDOWN.
But there are many different ways to round numbers. If you are getting your data from another source and you need your calculations to match that source's calculations, you may need to use a different algorithm. Indeed, you may need to contact the source to find out what algorithm they have used. Also, errors can creep in when you need to implement multiple rounds e.g. a further round of an already rounded value.
A sample database will be provided on the DAAUG website that contains a VBA code module which implements a dozen different algorithms. You can use this directly in your own projects by importing the module!
A 'gotcha' and work around will be discussed concerning using DoEvents inside (math) functions that are going to be called thousands of times at a pop.
Monthly Lab Meetings
Date

Last Wednesday of each month, Jan - Oct

First Wednesday after Thanksgiving

Time
7:00 PM - 9:00 PM
Location

Microsoft Store

Park Meadows Mall

8401 Park Meadows Center Dr.

Lone Tree, CO 80124-5128
---