The Denver Area Access Users Group (DAAUG) welcomes Microsoft Access users and developers of all skill levels and professions to join us in the discovery of the power of Microsoft Access.
DAAUG, the Denver Area Access Users Group was established in 1994 in order to help Microsoft Access users at all skill levels get the most from Microsoft's Office database product. Still active and going strong, the membership shares current methods and techniques at our monthly interactive labs, general meetings and special events. DAAUG is dedicated to helping everyone involved with Microsoft Access improve their database skills and understanding. Whether you are a novice user or advanced developer, there is a place for you in the Denver Area Access Users Group.
Sign up for the DAAUG mailing list to get monthly updates on meetings and labs, and general Access news!
Monthly General Meetings
Please note: We will still be at the Park Meadows Microsoft Store for our October 2017 meeting
Date
First Tuesday of each month
Time

5:30 PM Networking

6:00 PM Meeting

Location

Microsoft Store

Park Meadows Mall

Top level, behind the food court

8505 Park Meadows Center Dr #2095

Lone Tree, CO 80124
Next Meeting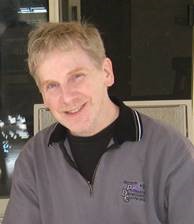 Certifiably Access: An overview of Access certification via the MOS (Microsoft Office Specialist) program.
Lee Milligan
DAAUG Treasurer Lee Milligan will show how one of the most recognized and relevant certifications for Microsoft Access can be obtained and the steps of preparing for the exam process, with related resources. We will also briefly cover Certiport, the main administrator of testing solutions, and its role in the overall process.
Lee entered the IT/Software Development market in 1999 with an emphasis on Microsoft Access database creation and support of existing network distributed database applications. He soon began VBA (Visual Basic for Applications), SQL Server, and .NET development as technologies evolved. Several of his Microsoft Access database applications are still deployed in production after 18 years and have stood the test of time through over five versions of Microsoft Access.
Monthly Lab Meetings
Date

Last Wednesday of each month, Jan - Oct

First Wednesday after Thanksgiving

Time
7:00 PM - 9:00 PM
Location

Microsoft Store

Park Meadows Mall

Top level, behind the food court

8505 Park Meadows Center Dr #2095

Lone Tree, CO 80124
---