The Denver Area Access Users Group (DAAUG) welcomes Microsoft Access users and developers of all skill levels and professions to join us in the discovery of the power of Microsoft Access.
DAAUG, the Denver Area Access Users Group was established in 1994 in order to help Microsoft Access users at all skill levels get the most from Microsoft's Office database product. Still active and going strong, the membership shares current methods and techniques at our monthly interactive labs, general meetings and special events. DAAUG is dedicated to helping everyone involved with Microsoft Access improve their database skills and understanding. Whether you are a novice user or advanced developer, there is a place for you in the Denver Area Access Users Group.
Sign up for the DAAUG mailing list to get monthly updates on meetings and labs, and general Access news!
Monthly General Meetings
Date
First Tuesday of each month
Time

5:30 PM Networking

6:00 PM Meeting

Location

Aug - Nov 2017

Microsoft Store

Park Meadows Mall

Top level, behind the food court

8505 Park Meadows Center Dr #2095

Lone Tree, CO 80124
Next Meeting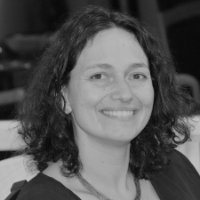 Microsoft Access: Past, Present and Future
Michal Bar, Microsoft Access Program Manager
Microsoft Access Program Manager Michal Bar joins us to talk about the current state of Microsoft Access and plans for the future. She'll also demo some new and upcoming features in Access, and take your questions. Please plan to join us for this special occasion! (Note: this will be our first of four meetings at the Park Meadows Microsoft Store, while the Microsoft DTC offices are being remodeled).
Michal is a program manager in Microsoft and the product lead and champion for Access since 2014. Prior to Microsoft, Michal spent 10 years at Intel's mobile division, mainly focused on SQL based solutions for microprocessors validation processes. She has served as a press non-commissioned officer in the IDF, and holds a B.Sc. in Information Systems engineering from the Technion institute of Technology in Israel. She feels honored to be part of the Access team, with the opportunity to make an impact on the product and millions of engaged customers all over the world.
Monthly Lab Meetings
Date

Last Wednesday of each month, Jan - Oct

First Wednesday after Thanksgiving

Time
7:00 PM - 9:00 PM
Location

Microsoft Store

Park Meadows Mall

Top level, behind the food court

8505 Park Meadows Center Dr #2095

Lone Tree, CO 80124
---