The Denver Area Access Users Group (DAAUG) welcomes Microsoft Access users and developers of all skill levels and professions to join us in the discovery of the power of Microsoft Access.
DAAUG, the Denver Area Access Users Group was established in 1994 in order to help Microsoft Access users at all skill levels get the most from Microsoft's Office database product. Still active and going strong, the membership shares current methods and techniques at our monthly interactive labs, general meetings and special events. DAAUG is dedicated to helping everyone involved with Microsoft Access improve their database skills and understanding. Whether you are a novice user or advanced developer, there is a place for you in the Denver Area Access Users Group.
Sign up for the DAAUG mailing list to get monthly updates on meetings and labs, and general Access news!
Monthly General Meetings
Date
First Tuesday of each month
Time

5:30 PM Networking

6:00 PM Meeting

Location

Microsoft Corporation

Rocky Mountain District

7595 Techonology Way

Suite 400 (4th Floor)

Denver, CO 80237
Next Meeting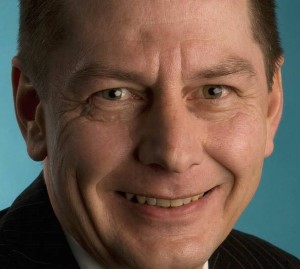 How to Sell an Application Based on Microsoft Access as a Product
Christian Steppat
Have you considered developing an Access application for sale? If so then this is the DAAUG meeting for you. Come and learn the marketing, advertising and application maintenance issues that will help you operate a profitable company.
Christian Steppat, database developer and owner of the CRM (Customer Relations Management) application called SuccessControl (CRM) will talk us through the various aspects of selling your application to individuals and companies who need it. Christian sells his SuccessControl (CRM) to customers in Germany, Austria and Switzerland. His main marketing tool is a website where interested parties can download a trial version of his application. The website is also where his customers can watch instructional videos showing the benefits and functionality of the application, and learn about recent releases. He supplements the website with a newsletter that is sent to his customers.
To limit the use of the application to the trial period, Christian uses a sophisticated technique way that is similar to cryptography. Christian will also walk us through his process for securing the application from even the likes of the NSA. And you will also learn how to interrogate a user's computer to determine which version of Access they have installed: 2007 to 2016, 32 or 64 bit.
Monthly Lab Meetings
Date

Last Wednesday of each month, Jan - Oct

First Wednesday after Thanksgiving

Time
7:00 PM - 9:00 PM
Location

Microsoft Store

Park Meadows Mall

8401 Park Meadows Center Dr.

Lone Tree, CO 80124-5128
---